A sweet treat always goes down well for guests young and old so get Candy Floss made at your party;
Freshly made in front of your guests with an attendant to run the candy floss machine for the duration of the service. We offer unlimited visits so guests can come back and try other flavours – and we can either do sticks or bags or both!
We offer 2 flavour selections:
Traditional
Blue Raspberry
Strawberry
Apple
Cherry
Pineapple
Cherry Cola
Caramel
Orange
Vanilla
Banana
Passionfruit
Sunset Rhubarb
Cocktail Flavours*
Prosecco
Jager bomb
On the Beach
Mojito
Sangria
Pina Colada
Purple Rain
Margherita
Gin & Tonic
Tequila Sunrise
Cosmopolitan
(and we bring Strawberry for kids)
*Contain no alcohol. Purely sugar and flavourings (e-numbers)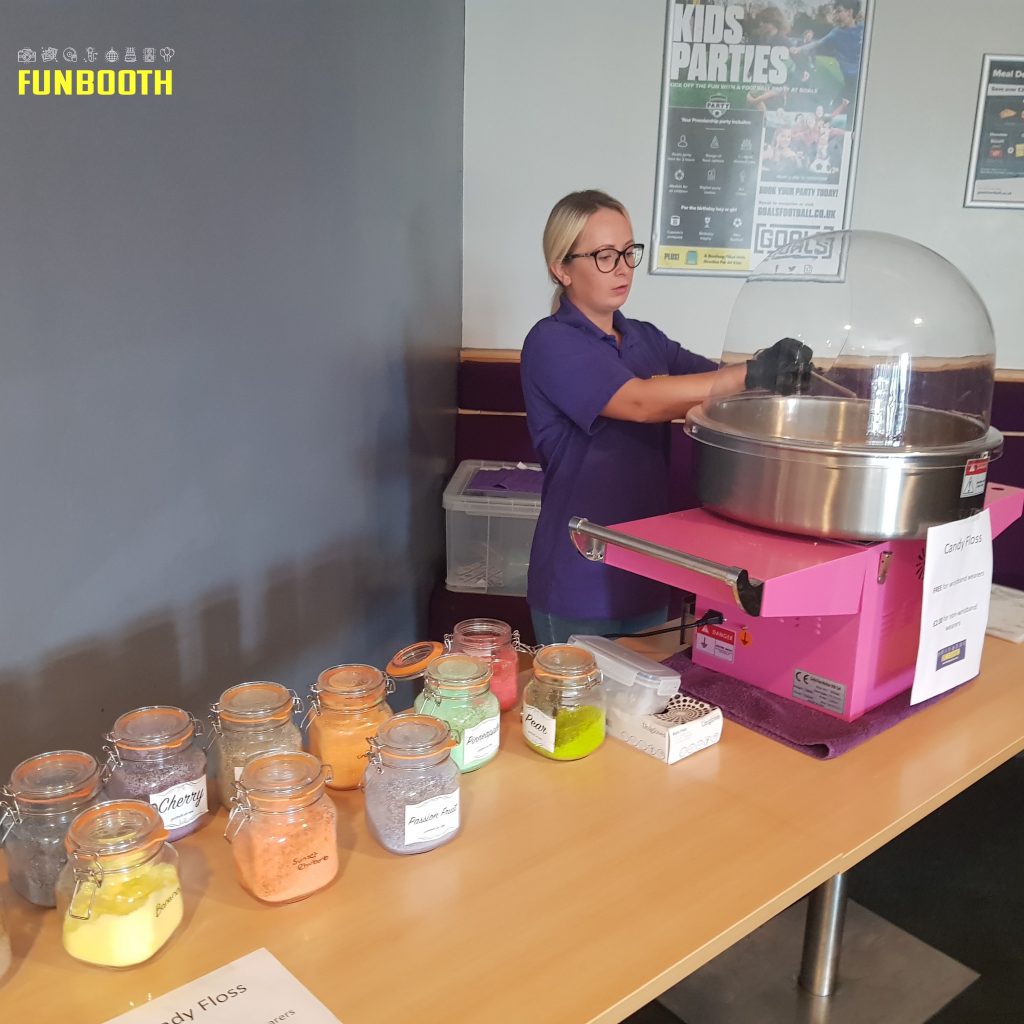 Runs for 2 hours as standard
Additional hours can be added
Requires 30 minutes set up time
Please note we don't mix between the two sets of flavours. You will need to choose either traditional OR cocktail.
Additional hours £30 per hour.
A 20% deposit is required to secure your booking. The remaining balance is due 30 days before your event date.