Make sure everyone knows exactly where to dance the night away and hire our Starlit LED Dancefloor. Choose whether to have a soft fade of twinkling lights or create a night club atmosphere with bright flashes.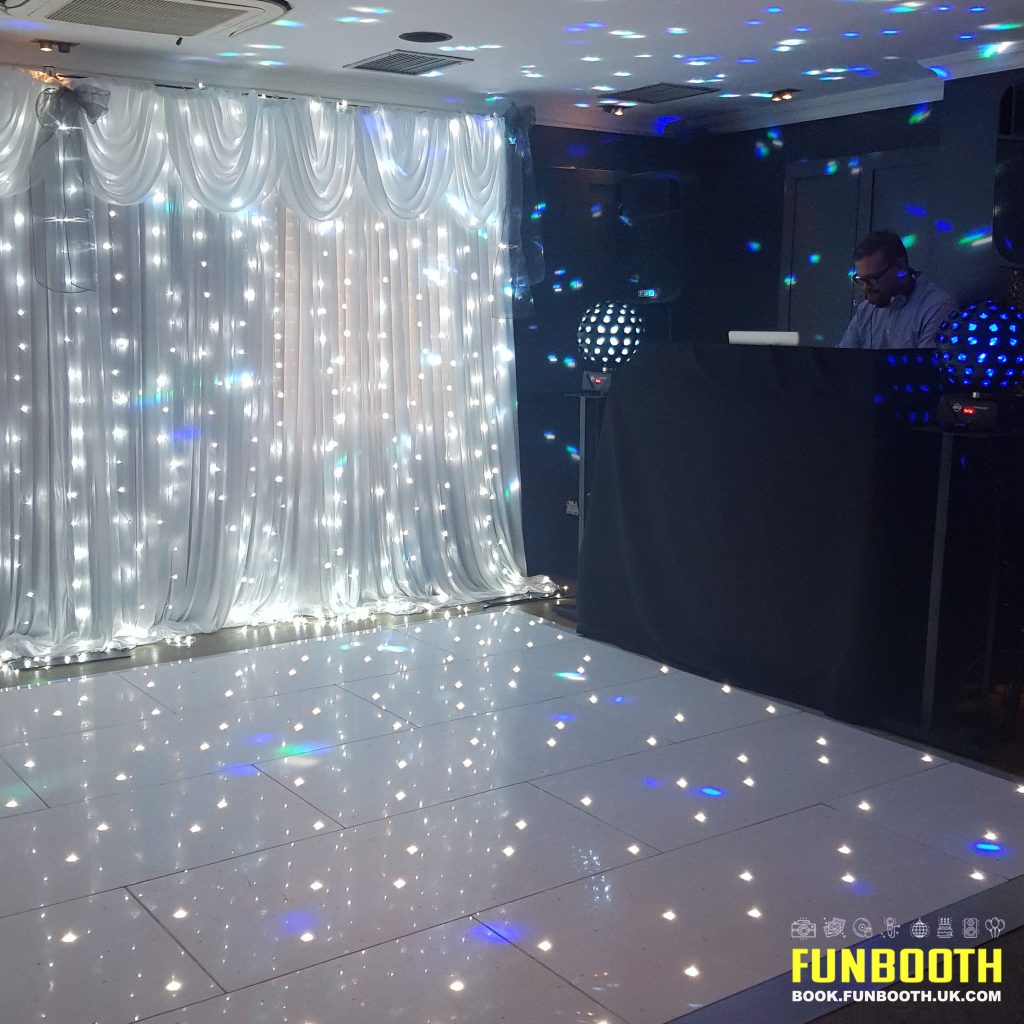 Bright white LED lights set to twinkle as you dance the night away;
Can be square or rectangular
Polished white anti-slip surface
Low to ground for easy access
Set up on your behalf
Collected at end of event
Prices start from £175 for full day hire
Just 20% non-refundable deposit to secure your booking
Remainder of balance to be paid no later than 30 days prior to event
Dimensions: Square 3m x 3m (10ft x 10ft)
Rectangle 3.5m x 2.5m (12ft x 8ft)
Requires 45 minutes set up time
Please note this is indoor use only. It is not suitable for use in a marquee.