Planning a children's party when you've never done it before
After the past two years of being in and out of lockdowns (reminds us of the classic Hokey Cokey kids party song) it can be daunting thinking about planning a children's party. It can be even more so if you've never had to do it before, so we've thought through some hints and tips to help make the process easier for you ad listed them below.
Firstly: WHEN
Do you want to do hold the party on their actual birthday? After school? What about whether your family will want to come over? You need to decide whether you want to combine family and friends in to one event or hold 2 separate parties. Also, if your child has a birthday that falls within a half term, or the summer holidays, you will need to consider the dates carefully; you may need to send invites earlier than usual, provide lots of contact information because you won't see parents at the school gate, and book a venue well in advance – places are notoriously busy during half term holidays.
Secondly, WHO
Does your child regularly discuss the same friends with you, or do they discuss many different names every week? Do you want to include the whole class? Or do you want to narrow it down to a select group that your child (and you) know well? The choice is yours and there are various things to consider here; budget first, venue size second, but thirdly will you be leaving anyone out? Its important to ensure you have who you want there – do those people need more notice to ensure they're available?
Thirdly, WHAT
There are so many different options available for parties it can be overwhelming. Do you want to have a proper disco party or do an activity with food and cake after? Is your child an active ninja who will to burn off loads of excitable energy or are they a pamper pre-teen who wants to chill in a mini-spa like experience? Again, this is going to be down to what suits your child and you.
Once you've thought through and made some decisions on these 3 key things, its then on to the specific planning. Secure your venue on your date, and start sending the invites out. Read on to see what you need to include on the invite details.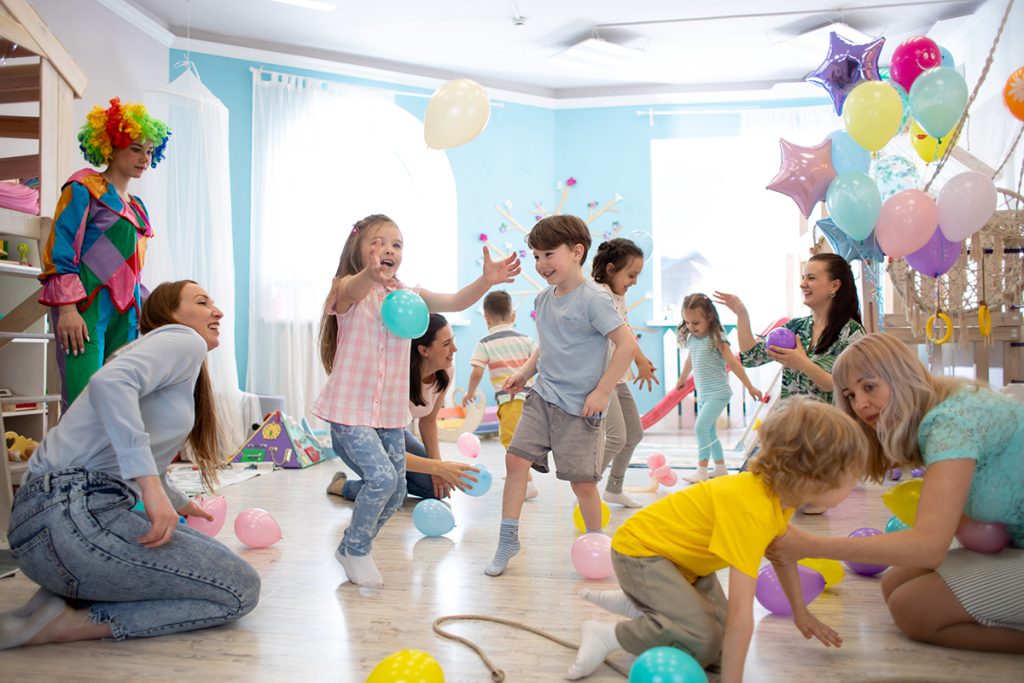 Venue
Venues can get booked up in advance, so its wise to secure this as soon as you know what you want to do, without leaving it too late. Its important to check the following things if they apply to your chosen party;
Access time; 30 minutes is the usual but they may not be long enough for any entertainment or activity set up. You may need to pay for additional time – and will someone be meeting you to let you in? Or will you have to collect a key and return it after the party?
Kitchen facilities: are these included in the hire? What exactly is provided e.g. kettles or tea urn? Or is it just cold water only?
Chairs and tables: do you get use of these? Or will you need to hire them in if you want them? How many are there – is this enough for what you need?
Outdoor areas: are these included/required? Is it fenced in, and therefore safe for smaller children? Is there parking for guests or will you need to explain on the invite that guests will need to park nearby and walk up?
Restrictions on services; is there anything they won't allow? Some venues will ban nerf parties, or don't have the height clearance for bouncy castles. Some won't allow confetti, smoke or foam. Some won't allow any heat sources so that counts out candy floss or popcorn. If your child has their heart set on something specific, make sure you check exactly whether it is allowed or not to save any possible disappointment.
Games, Activities and Dances
If you opt for a disco-type party, do you want to hire a host who can get all the kids involved in different games and dances? Or do you want to provide an activity like a magician, or hire in soft play, bouncy castles, or face painters. Or do you want to DIY everything (this will be the hardest option for you, but if you're crafty or good in the kitchen it can work really well). Usually, it's a nice idea to have a couple of activity options to suit all guests; for example in our kids parties our host get everyone involved in different games/dances (think choco-latte, conga, and musical statues) but we also provide an arts and crafts table for those guests who may not want to get involved in every single game. Does your child want an input in the songs available? Will they get up and dance, or are they better suited to a sit-down activity? Whatever the answers are, make sure any entertainment you book is well-aware so they can prepare accordingly.
Prizes!
Check whether you need to provide prizes with any host you book; professional entertainers should specify whether they include prizes and these should be suitable for any possible guest. For example, they shouldn't ONLY bring chocolate in case of allergies; small prizes should also be age appropriate. We find that bouncy balls, snap wrist bands, small poppits, and slime go down really well at the moment, and these are typically available from the local supermarket if you do have to provide your own.
Food
Decide whether you're going to provide food or not; once you've made your decision make sure you note it on the invite! There's nothing worse than a child heading off to a party from 11am-1pm and them not having any lunch! It can be a minefield in terms of allergies and intolerances – but most parents who know their child needs something specific will help you out by either supplying it themselves or providing guidance. It is a party, so go all out on treats; this can be strawberries and sugar free jelly, jam sandwiches, carrot and cucumber sticks, party crisps – it doesn't all need to be cake and chocolate if you're concerned that parents are going to worry about what's on offer. Also; let parents know whether they can have any or not! (side note; bring plenty of drinks and cups if your venue doesn't have a kitchen or bar). Its also worth remembering the adults too. Some parents may choose to stay with their children (which can be absolute blessing in helping you out) so they might like some food and drinks too.
CAKE!
Remember the candles… we've been at so many parties where someone has had to make a mad dash to the corner shop for candles. We've included a handy packing checklist for you to download and print here.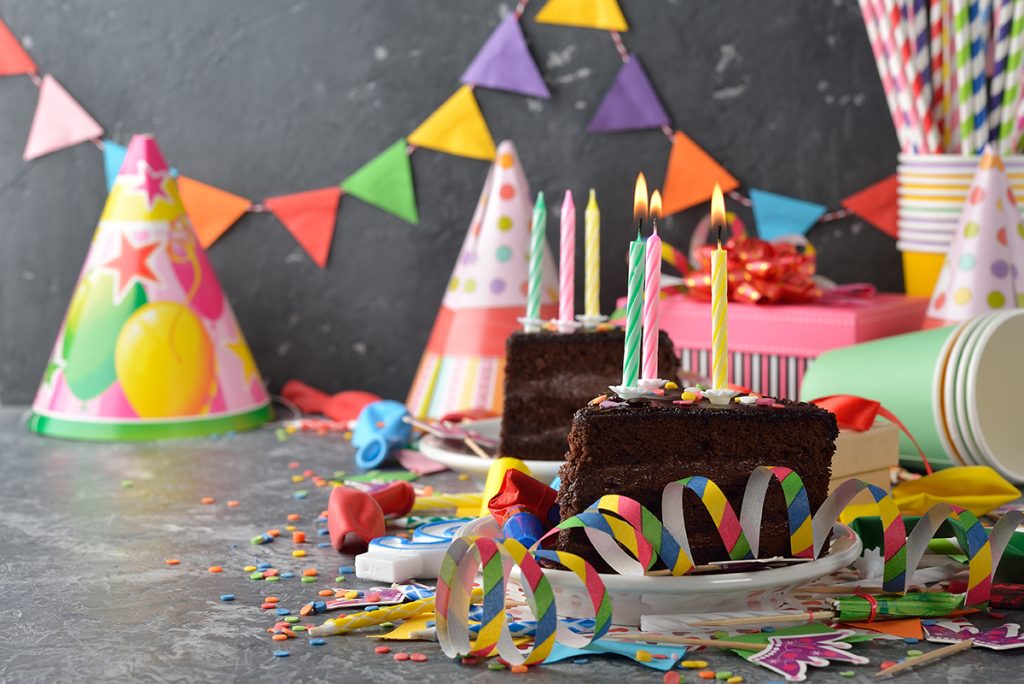 Party Favours
Kids love a party bag; don't break the bank putting them together though. We've seen brilliant party favours where children have been given a book or personalised water bottle but this isn't for everyone. Bubbles, small games, slime, colouring pencils, small soft toys, glow sticks and so on are all gratefully received by guests. An really important tip is to bring spares – we explain why in a bit.
Decorations and Photos
Decorations can look incredible but let's be honest; kids don't really care! Create 1 photo spot for you and your guests with an awesome background, like a sequin wall, LED numbers and balloons, and then let the kids run riot elsewhere. Give them a ton of balloons on the floor to play with and they will think its awesome. In terms of photos, if you want to share photos of the party on social media, just make sure all the parents and guardians are aware and are happy for you to do this – again, noting this on the invite can be helpful.
Parents & Siblings
Some children aren't comfortable staying on their own for parties, which means you may end up with parents staying for the duration – and you may get uninvited siblings too! If you're doing an activity this may be awkward if its restricted on numbers, so best to let the parent know as soon as they arrive so they can manage expectations; if it really not going to work, adding a quick message on the invite along the lines of "although [your child's name] would love for [invited childs name] brothers and sisters to attend, due to the activity numbers we're only able to accommodate the invited guest only".
Whatever you decide to do for your childs birthday, remember the MOST important thing – they and YOU need to have fun! Don't take on too much yourself, ask for help, and make sure you spend some time with them.