Give the kids something to enjoy and hire our bouncy castle for the day or book for multiple days in a row for longer enjoyment. Suitable for children aged 3+.
Safely set up for you and collected at the end of hire. We include all safety mats and weights/pegs as standard. This can be used outside or inside, but please note the important points below.
Note this is a child only item; adults only allowed on to support smaller children.
£65 Day hire.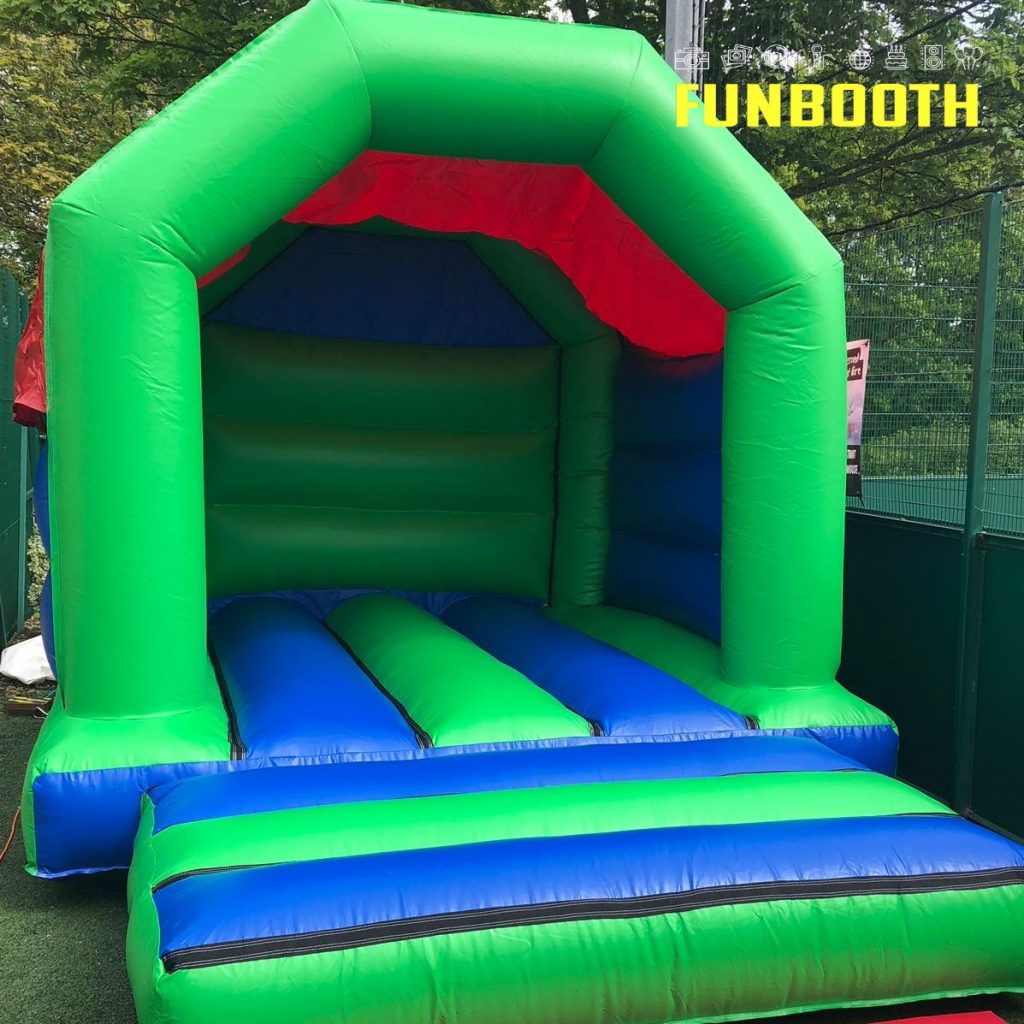 Just 20% non-refundable deposit to secure your booking
Remainder of balance to be paid no later than 30 days prior to event
It is important to note;
That this item is subject to weather restrictions. High winds will mean a booking cannot proceed.
If a booking cannot proceed due to adverse weather, a reschedule will automatically be offered. If you would prefer a refund, an admin fee of £10 will be deducted.
We are only allowed to set up a bouncy castle with the landowners or lease holders permission. We therefore cannot set up on public property without first seeing the licence granting permission from the landowner.
When outside this can only be set up on grass; we will not set the bouncy castle up on concrete or some other such hard ground.
We need clear, step-free access to set up the bouncy castle – gates/doorways etc need to be at least 2.5ft wide. We cannot take the bouncy castle through a private household. If access is not clear and available direct to the space when we come to set up the bouncy castle, we will be unable to proceed with the booking and there will be no refund.
There needs to be adequate, clear space around the bouncy castle for safety reasons; as a guide, 4ft all around would be adequate.
Children must be supervised when using.
There is a weight limit for this item.
Once set up in a suitable location, the bouncy castle must not be moved by anyone other than Funbooth employees.