Add a foam/snow machine to your kids party package!
Comes with 5L of liquid as standard, and you have the option of adding an additional 5L for an additional fee. Standard hire time 2 hours.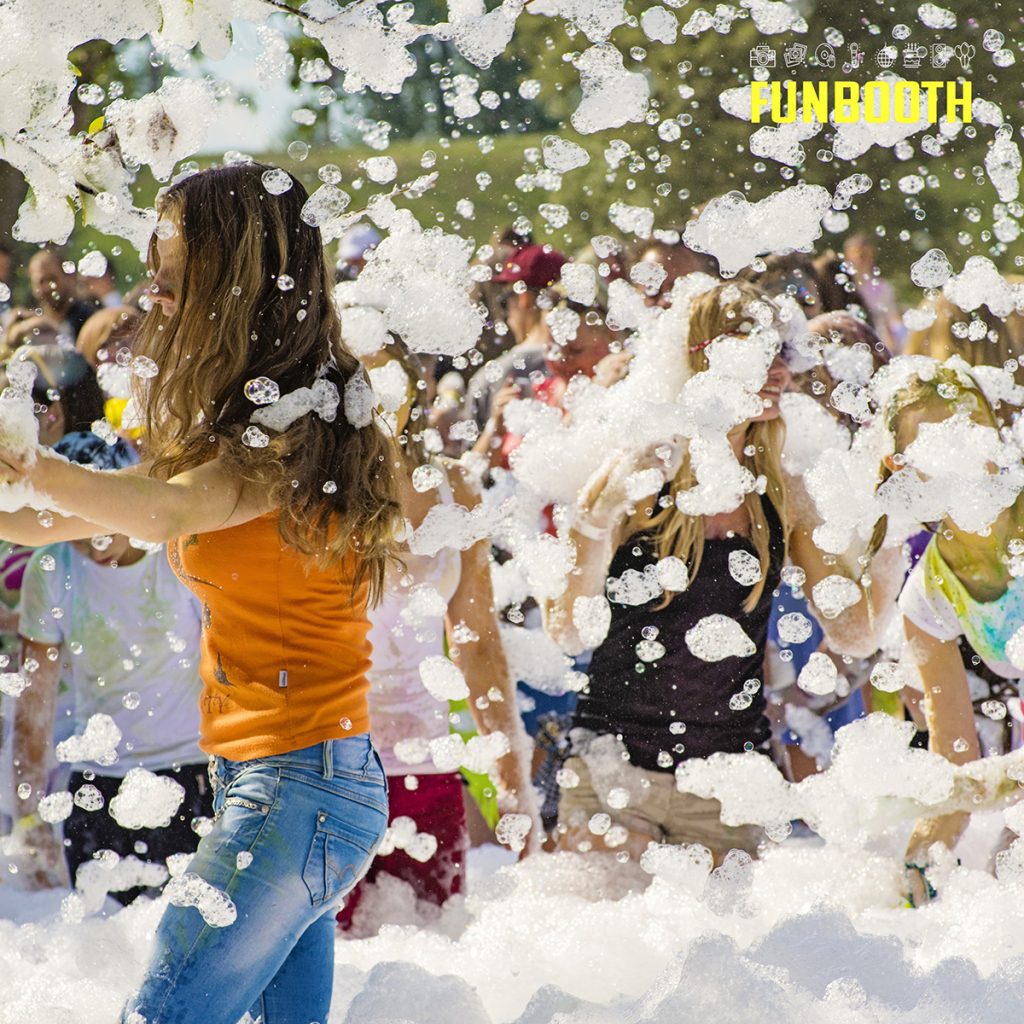 Children require adult supervision at all times. It can get slippery and by booking you accept that this is a risk you will monitor.
Outside use does require express permission; please note we can only set up equipment outside with the landowners permission.
Requires mains power. This is a small machine that does not require a water source.
By booking, you accept that your venue allows such item use; these machines can cause water staining depending on what is in the venue. Funbooth do not clean up after the event.
A 20% deposit secures your booking. Remaining balance is due 30 days before the event date.
The amount of foam/snow that stays in a designated area can vary greatly, depending on factors such as temperature, humidity, floor surface and number of people. High temperatures, porous floors and large amounts of people will result in faster dissipation. Funbooth LTD makes no guarantees regarding the amount of foam generated or the length of time that foam will last.